Happy Thanksgiving, friends! 2020 has been a YEAR, but goodness, there is still so so much to be grateful for…and I'm grateful for YOU! Whether you are a professional photographer like me, a beginning or aspiring photographer, or a small business owner/entrepreneur/boss babe (heyyyyy🙌🏼) – EVERYONE loves a good sale! So today I'm sharing some of my favorite 2020 Black Friday and Cyber Monday photography and small biz deals and discounts for beginners and professionals alike. Grab yourself your favorite holiday beverage of choice (egg nog, anyone?) and let's get browsing this roundup of Black Friday deals for photographers and entrepreneurs!!
jump to a category by clicking one of these links:
---
best Black Friday steals for all photographers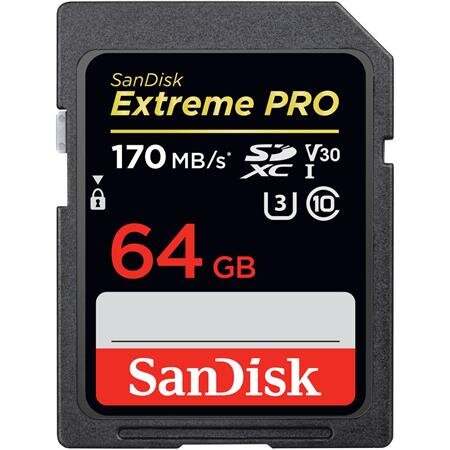 I swear by these cards and own 60+ of them.
So go get you some.
$7 off (aka 28% off!!) – best deal I've seen all year!
$500 OFF. This is an amazing camera at an amazing amazing AMAZING price. This is my recommendation for anyone who has experience with a DSLR, but wants to move up from an entry level one (like this Canon Rebel – also on sale!) and isn't ready to invest in the pro level 5D Mark IV (on sale here!).
I HIGHLY recommend this camera if you've been shooting for a while and are ready for an upgrade!!
Compact Flash and SD Card Reader
Perfect for the on-the-go photographer who is always traveling, this compact card reader makes the perfect stocking stuffer, for only $11! It reads Compact Flash cards, SD/SDHC cards, and micro SD cards, so you'll always have what you need. Grab this great deal while it lasts!
---
photographer gift ideas

Aura Carver Smart Digital Picture Frame
Instantly share photos with ease from your phone to this beautiful Aura digital photo frame through an easy-to-use app. You can invite unlimited friends and family to share pictures to your frame or send photos to their frames via wi-fi. A beautiful gift to showcase your favorite work or to stay connected with loved ones.
Save $41 on this stunning gift if you buy this weekend!
KODAK Smile Instant Digital Bluetooth Printer
This pocket sized Kodak photo printer lets you print photos wirelessly using the bluetooth function on your iPhone or Android phone. All the fun of a polaroid camera, but with the ability to edit and perfect your photos on your phone first before sending them to print.
Save 30% today only
– this is a limited time deal on amazon so jump on it quick!
---
beginner photography buys
I get asked ALLLL the time what camera I recommend for people just getting started in photography. My personal pick for best value for a starter camera, and this weekend you can get this camera and lens for $100 off!
Go save 11% on this incredible, wifi enabled, entry-level camera!
PS – looking for a slightly more budget option? Check out the Canon EOS Rebel T7 HERE.
Adobe Creative Cloud Subscription
Adobe's Black Friday Sale is 25% off an Adobe Creative Cloud All-Apps subscription, which includes all 20+ creative desktop applications and 100 GB of cloud storage. They also have their Photography Plan for $9.99/month which includes just Photoshop and Lightroom.) The all apps plan is regularly $53 per month, but you can now subscribe for only $39.99 per month, unless you are a student or teacher, then it is only $15.99 for you!! Jump on this incredible deal!
---
professional photography deals
The top of the line in professional cameras, this deal can't be beat!! If you know anything about this camera, then you know it's the best of the best in Canon cameras for professionals.
Narrative Blogging App
This is the program I use to quickly blog images from all of my weddings, engagements, and portrait photo sessions. SO much faster than uploading each photo one by one. Check it out while it's on sale!
Enjoy 50% off all yearly plans or 30% off monthly plans.
Pixpa subscription
Pixpa is an all-in-one website platform for photographers and creatives to showcase, share, and sell their work online. Pixpa enables you to create a beautiful portfolio website in minutes, complete with built-in client galleries, online stores, and blogs. With plans starting at just $7/mo, Pixpa gives you all the tools that you need to manage and grow your business – all without any coding knowledge. Get
50% OFF
for the first year on all plans.
---
best sale items for all small business owners
A YEAR-LONG SUBSCRIPTION TO HONEYBOOK
Honeybook is my favorite program that helps my run my business. This Client Relation Management system (CRM) is hands down the best thing I've ever invested in for my business. 100% recommend, and 50% off – whatta deal. Honeybook keeps everything all in one place, keeps me organized, and keeps me sane. I can email clients, track inquiries, schedule sessions, accept payments, send contracts, and SO. MUCH. MORE.
---
gifts for the entrepreneur in your life
I hope this 2020 Black Friday and Cyber Monday photography and small business roundup guide has been helpful! Leave a comment and let me know if you find any Black Friday deals for photographers and entrepreneurs you can't pass up! Happy shopping!
xo, Catherine
ps. Want more gift ideas? Check out last year's Black Friday guide here!